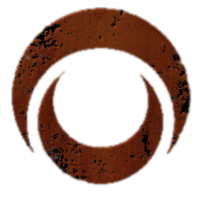 Broken Pa'ku Artillery
---
Behind the implacable visage of the Pa'ku resides a powerful, if often misunderstood intellect. Extremely logical creatures, when the Pa'ku are convinced a certain course of action will do more good than wrong, they will take lives without scruples if that is what it takes. Pa'ku artillery has been known to mercilessly bombard hospitals or civilian refugee groups when they have concluded that this was the most logical course of action. They do not make any decision lightly nor do they act carelessly. In fact, the Pa'ku sometimes drive their commanders crazy as they sit pondering the pros and cons of a proposed course of action and all the alternatives, and where the situation is particularly complex have been known to gather for private war councils with their own kind before they will consider responding to a call to arms. Despite their reputation for ruthlessness, when Pa'ku take lives it is because they believe there is no viable alternative. This does not however mean they are saints - all of a Pa'ku's deliberations are still ultimately guided by self-interest and a desire to survive the chaos of the Edge.
Despite their peculiarities, Pa'ku are especially desirable to the Broken. Their solid physiques make them extremely suited to carrying heavy loads, including the biggest artillery the Broken manage to cobble together. At close range, the Pa'ku can extend their very long tongue with enough force to cave in a man's skull. Pa'ku only speak to other species when necessary, and their language is difficult for most races to translate or speak. Combined with their large size, this generally results in them being overlooked by evacuation efforts, and so as with the even larger Gnolti, joining the Broken is often the only reasonable chance for a Pa'ku to escape the edge and find a new home.
Pa'ku are often found in the support lines of Broken forces with giant cannon and other esoteric weapons strapped to their broad shoulders. Linked with electronic targeting systems, these weapons can be slaved together to unleash devastating barrages of firepower onto enemy lines. Their favoured weapon is a multi-barrelled EMP mortar, which carpets the battlefield with explosive energy packets that can fry electronic systems and incinerate softer targets.
---
Official Colour Scheme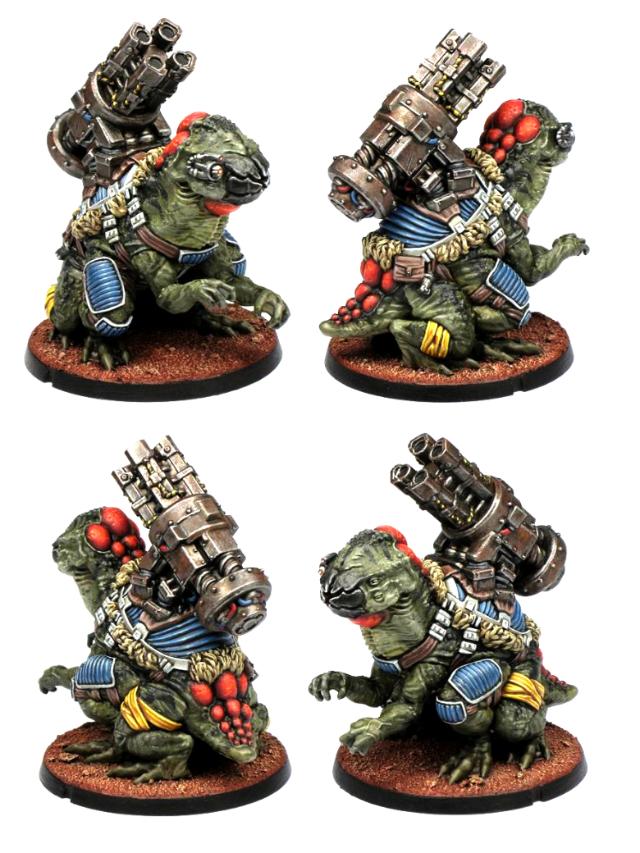 Pa'ku and Rabble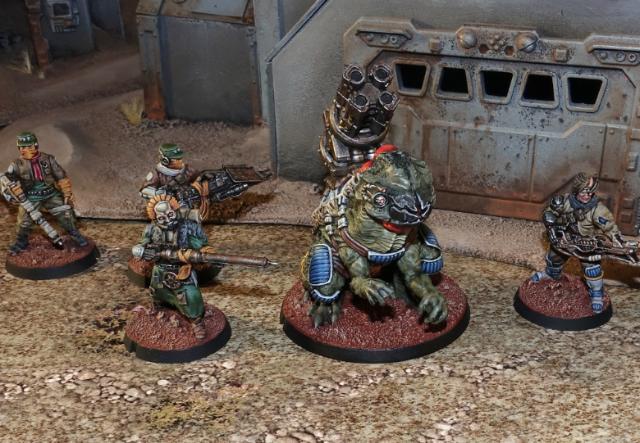 Useful Links


Pa'ku Artillery Rules Card

Pa'ku Artillery in the online store

Return to the Broken section.