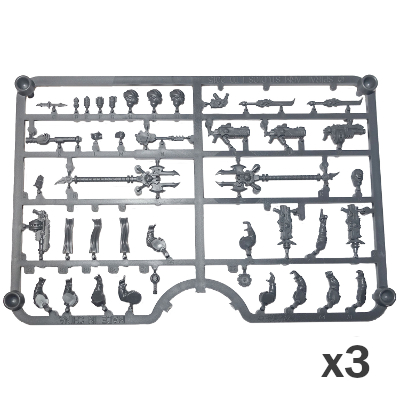 Faction Expansion Sprue
$14.00
This product contains 3x Faction Expansion Sprues, which give a total of 123 plastic components. One sprue is shown to the left.
The Maelstrom's Edge Expansion sprue adds a whole host of additional plastic parts to supplement your existing models and sprues, allowing additional poses, additional units and decorative elements to be added to your forces.
Back to Store
The faction expansion sprue is needed to build the following units:
Epirian Contractor Suppression Teams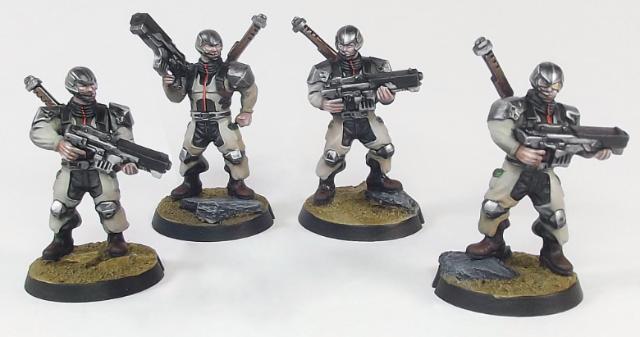 When used with an Epirian Contractor Sprue
Karist Praetorians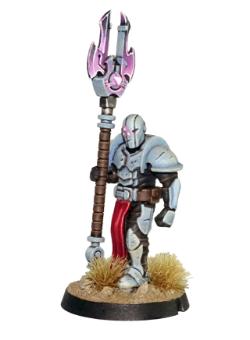 When used with a Karist Trooper Sprue
and it adds new options for:
- Karist Shadow Walkers
- Epirian Contractors
- Karist Trooper Assault Squads
- Karist Troopers
The faction expansion sprue contains the following components (in no particular order):
1x small knife (faction independent but generally more appropriate for Karists)
1x EMP grenade
1x Choke grenade
1x Cybel Charge
1x Rad Grenade
1x Swarmer Grenade
3x different Epirian helmeted heads (usable on contractors and contractor suppression teams)
1x Karist pistol without attached hand
2x Karist cybel blades
1x Epirian shock baton
3x Karist new hand poses (grip, hold, clench)
1x Epirian shock mace
2x Karist pulse carbines without attached hands
2x Karist grenade launchers without attached hands
2x Karist radwave emitters without attached hands
5x Epirian clothed left arms
5x Epirian clothed right arms
1x Cybel mine
1x Karist shouting bald head
1x Karist trooper pointing arm
3x Karist praetorian loincloths (keyed to leg poses on the Karist Trooper sprue)
2x Karist cybel glaives
please note that all sprues have one minor defect on Epirian clothed arm / hand part A5, which requires a small bit of gap filling if you want to use that part and have it look perfect.
Here's the breakdown by faction for each part: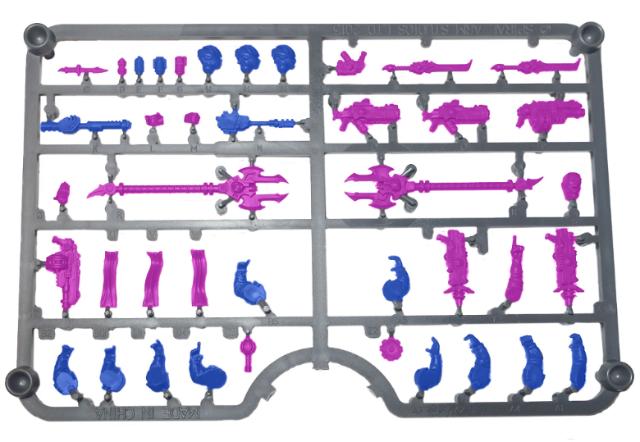 Faction Expansion Sprue
$14.00

Shipping Region/Currency:



- USD

Change:






RoW
Free shipping on orders over $150