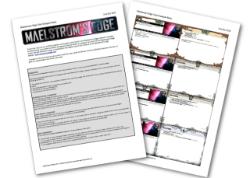 Trial Rules
From time to time, we'll be offering a chance to test out new ideas in development. These trial rules will potentially change during development, but will give you an idea of where they're going, and let you try out something new.
***
Trial Transport Vehicle Rules
Added 28/10/19
Rules for fielding vehicles that can transport infantry units around the battle. Includes some unofficial cards for Epirian, Karist and Broken vehicles to try out.
---
Maelstrom's Edge V2 Development
We're currently hard at work fine-tuning the Maelstrom's Edge rules, aiming to make the game better and easier to play. You can be involved in this process, or just check out where things are going, by checking out the below thread on the Dakka Dakka forums:
Maelstrom's Edge v2 rules - We need your feedback!!!
FREE - Maelstrom's Edge Digital Rulebook (PDF)
Battle Reports