Fiction
The very first products released for the Maelstrom's Edge universe are our novels, available for purchase in print at conventions we attend as well as
digitally right now on amazon
.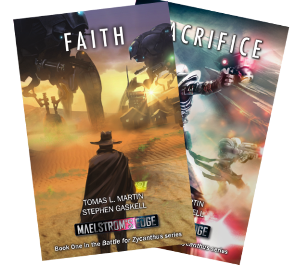 These two books, years in the making, form a story that tells of two of the factions battling it out for control of Zycanthus, a planet a few tens of lightyears from the Maelstrom's Edge. The corporate Epirian Foundation owners of the world are trying to extract what resources they can in the last few decades before Zycanthus is destroyed by the Maelstrom. The secretive religious extremists of the Karist Enclave however, have identified Zycanthus as a key world for conversion to their beliefs - that the Maelstrom is not the end of everything, but the beginning of a new age for mankind - that if they prepare their souls for the Maelstrom's embrace, they will ascend to a new plane of existence.
In the first novel, Faith, Epirian Sheriff Kyle Wynn is ambushed in the desert by a Karist landing party and left for dead. He begins to uncover just how deep and wide the Karist infiltration of Zycanthus goes - and how dangerous it might be. Meanwhile Karist priestess Zafah has travelled to the world to try and teach people of the salvation that Ascension can bring - but the reaction of the Epirian security forces to her missionary work forces her to consider more direct methods of teaching the people the Karist Way. With both sides adamant that their way is best, the stakes are raised for a cataclysmic battle for control of the Zycanthus star system in the second book, Sacrifice.
Download the novels right now
and enjoy your first breaths of the Maelstrom's Edge universe!
Audiobooks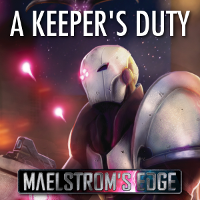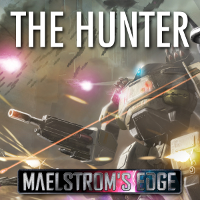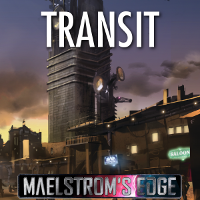 We have also released a range of professional audiobooks set in the Maelstrom's Edge universe. We love listening to audiobooks while painting our models, and will be releasing even more audiobooks as time goes on. Check out our
audiobook listings in the store
to buy and listen. All audiobooks are provided in DRM free MP3 format and can be streamed in browser or downloaded to any mobile device you might own. The stories cover everything from civilian centric stories, to massive space battles, to faction and unit specific adventures.
About the authors
Tomas L. Martin
is an author and scientist living in Oxford, England. He writes science fiction and magical realism, and his stories have appeared in venues such as Nature Futures, Orson Scott Card's Intergalactic Medicine Show and Digital Science Fiction. You can read more about his work at his website
tomaslmartin.com
When not writing, Tomas is a postdoctoral researcher in Materials Science at the University of Oxford. He manages the atom probe tomography laboratory, analysing materials such as aeroplane engines, nuclear reactors and semiconductor devices at the atomic scale. He has a PhD in chemical physics from the University of Bristol, where he investigated surface dipoles on the surface of synthetic diamond. He is also editor of the scientific journal Materials Today Communications.
Stephen Gaskell
is an author and games writer. His work has appeared in many of the world's leading short fiction venues including Writers of the Future, Interzone, and Clarkesworld. His deep-space SF horror story, Brood, set on the asteroid Vesta, was recently selected for the Year's Best Military SF & Space Opera coming soon from Baen Books.
As a games writer for Ubisoft, Paris and Amplitude Studios he has worked on many titles including Might & Magic: Heroes VI, R.U.S.E., and Rock, Paper, Shotgun's 2014 Game of the Year, Endless Legend. He is currently seeking representation for his first novel, The Unborn World, a post-apocalyptic SF thriller set in Lagos, Nigeria. For news and freebies of all things writing-related in his life, sign-up to his newsletter at
stephengaskell.com
.
Together, Tomas and Stephen make up the lead writing team developing the Maelstrom's Edge universe.
Factions
The Epirian Foundation