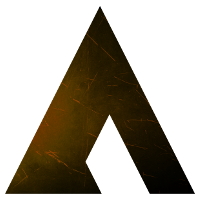 Remnant Nimbus
---
Like its heavier Militus cousin, the Nimbus battlesuit is a marvel of Artarian engineering. Designed for sniper and scout roles, the Nimbus trades in the Militus' heavier armour in favour of speed and agility.
A specialised modification of the Incursion Rifle, the Nimbus Longshot's Torus Sniper Rifle fires a single, high-powered shot that can blast through enemy fields from across the battlefield. The Nimbus Pathfinder, meanwhile, fills the scout role, armed with an Incursion Blaster and equipped with a Pinpoint Scanner that it uses to paint enemy units to draw down heavier Remnant firepower.
---
Official Colour Scheme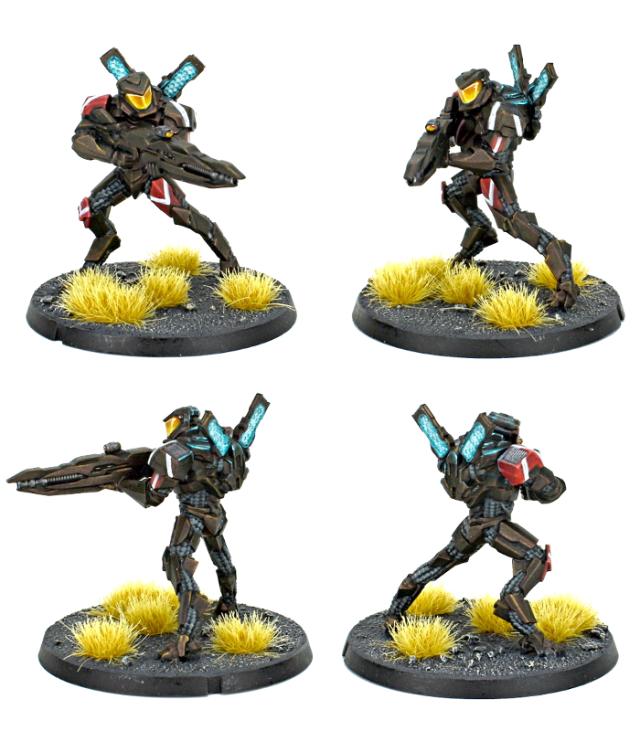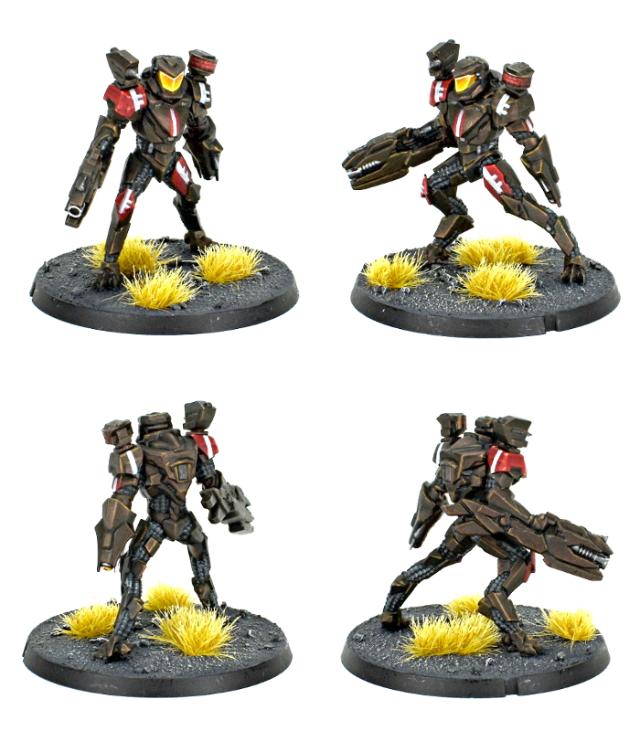 Alternate Colour Scheme
Useful Links


Remnant Nimbus Assembly Guide

Nimbus Suits in the online store

Return to the Artarian Remnant section.