Maelstrom's Edge Artwork
Here is a small collection of some of the fantastic artwork set in the Maelstrom's Edge universe. Designed to inspire our writers, sculptors and fans alike, nothing else pulls you in to the turbulent worlds on the Edge quite so effectively.
Click on any image to view a larger version. We'll be adding plenty pieces more over the coming months so stay tuned for updates!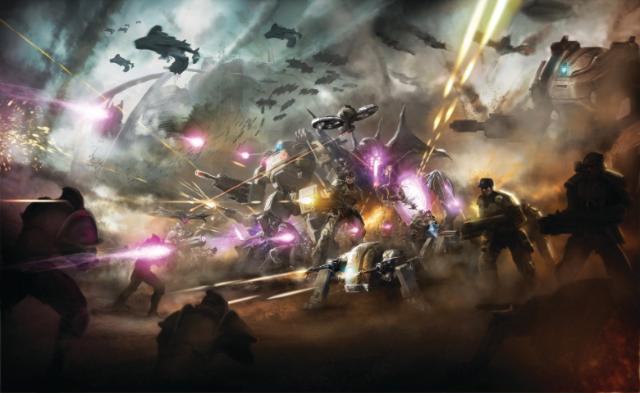 Karist Enclave forces battle the Epirian Foundation on Zycanthus.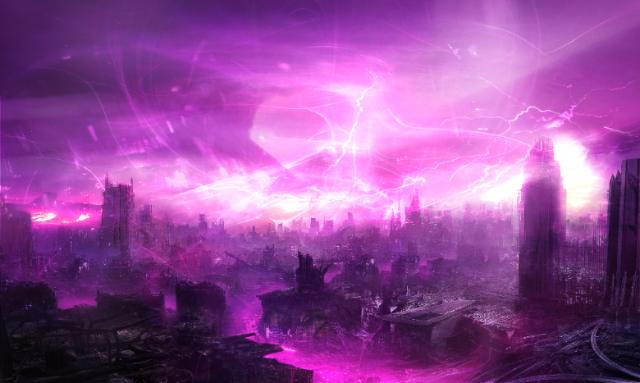 The Maelstrom strikes the abandoned remnants of a world in its final moments of existence.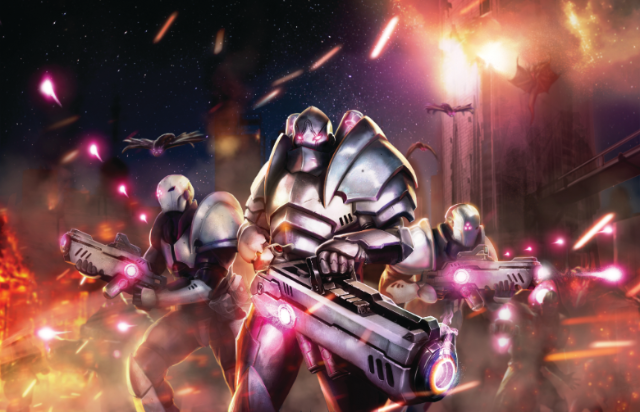 The Karist Enclave assault a city, led by a Tempest Elite.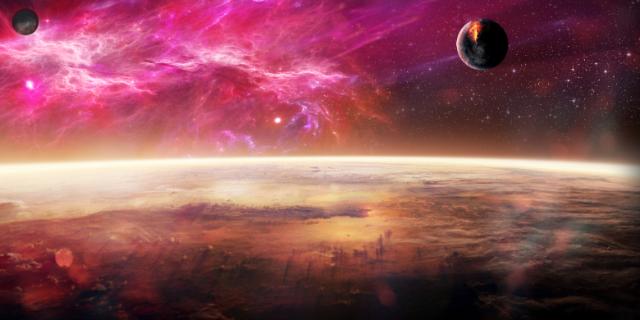 The Maelstrom spreads across space, tearing apart a small moon and dooming the world beneath it.
Factions
The Epirian Foundation