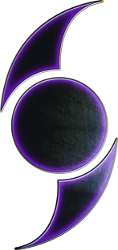 Karist Angel Minnows
---
The juvenile form of the Angel species are often referred to colloquially as 'Minnows'. Neither as large or powerful as their adult brethren, Minnows none the less possess a multitude of gravitic abilities facilitating both movement and attack. Unlike their larger counterparts, their control over their void-gel sheathes is extremely rudimentary, and they do not display same control over their morphing as the adults do, limiting how specialised they can make their form.
---
Official Colour Scheme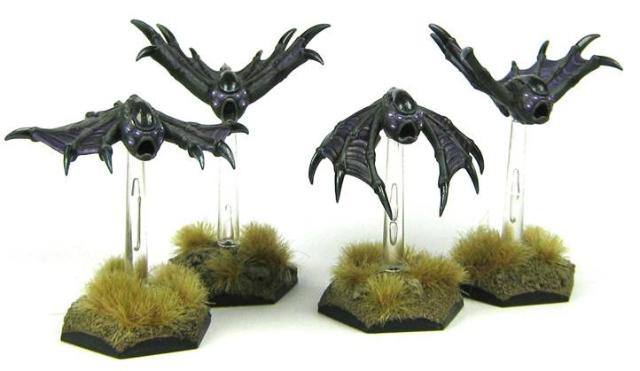 Grouped With Karist Troopers and Tempest Elites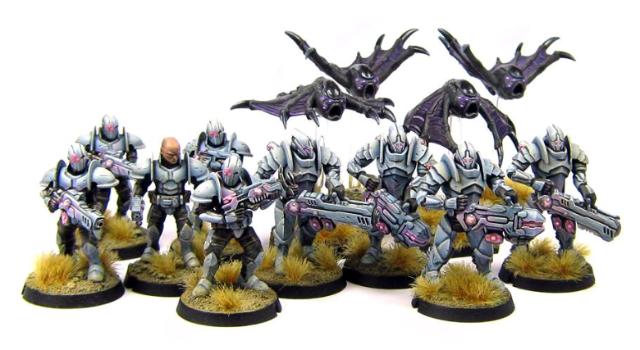 Return to the
Karist Enclave
section.