Errata
Whenever we make corrections to our printed publications, we will list them in the Errata PDF document you can download from the link below. These errata are always just corrections to clarify existing rules or fix print errors, they will not change rules, nor contain entirely new rules. The latest versions of digital documents you can access through this website will already incorporate the corrections listed in this document.
Download the latest Errata document
(Feb 2016)
You can choose to correct the relevant material with, say, a pencil, or simply print this document and keep it with your rulebook for reference, or keep it stored on your device of choice. The document can be read on any device which supports PDF files. We recommend ibooks or bookman on ipad.
If you find anything in our publications which you believe to be in error, please let us know via rules@maelstromsedge.com and we'll update the Errata document if required.
---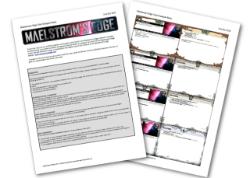 Trial Rules
Trial Transport Vehicle Rules
Added 28/10/19
Trial rules for Maelstrom's Edge V1, for fielding vehicles that can transport infantry units around the battle.
Includes some unofficial cards for Epirian, Karist and Broken vehicles to try out.
Trial Rules - V2 Beta
V2 Rules Articles