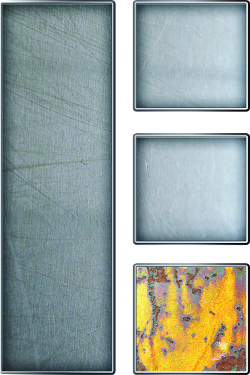 Epirian SecDef Infantry
---
The elite of the Epirian Foundation is the Security and Defence force, or SecDef. The men and women of SecDef are better trained, better armed and better equipped than the Contractors that make up the majority of Epirian defences on frontier worlds. SecDef take only the very best recruits, typically recommended by a trustee after a number of years of dedicated service as a Contractor. Those promoted into SecDef spend over a year training at dedicated off-world bases on Foundation worlds throughout the Spiral Arm, where grizzled veteran instructors inflict a brutal schedule of combat, security and fitness drills. Many recruits wash out during this gruelling period of indoctrination, and only the best of the best become members of the SecDef's feared infantry squads. The Foundation likes to play up this robust selection and training system, because the SecDef are a source of both great pride and great profit. The SecDef are billed by their corporate owners as the ultimate in precision combat. Even one SecDef squad is a honed killing machine, clinical and effective. Rich companies and individuals alike across the galaxy look to hire SecDef infantry as the finest mercenary units, working as bodyguards, military escorts or even leading attacks on rival corporations or hostile alien worlds.
---
Official Colour Scheme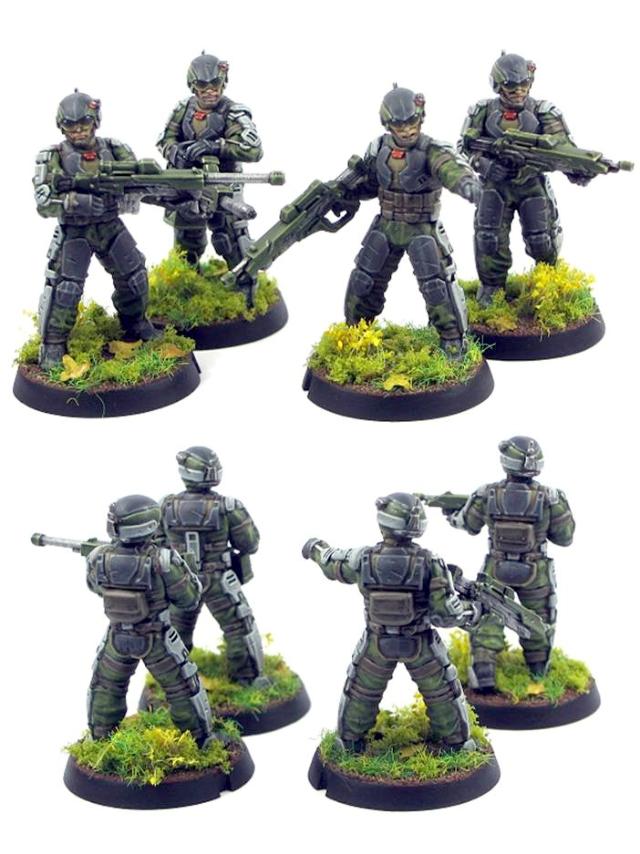 Alternate Colour Schemes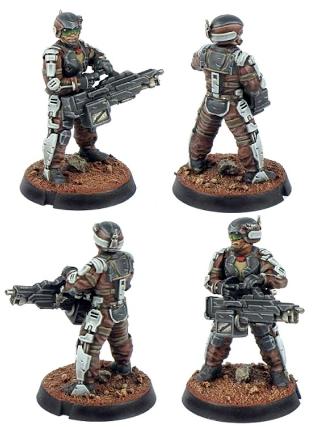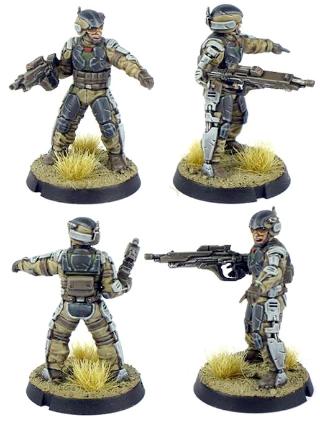 Return to the
Epirian Foundation
section.