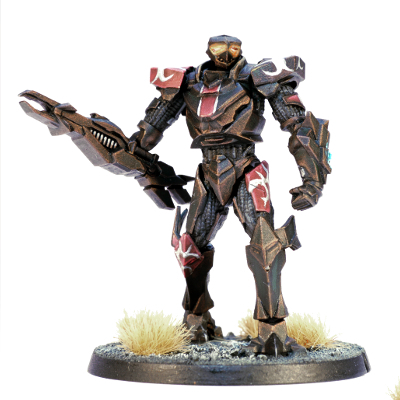 Militus Battlesuit
$15.00
This kit contains one multipart, plastic Artarian Remnant Militus suit and a 46mm base.
Each sprue contains one battlesuit with 12 different head options and a range of weapons to choose from.
Sculpted by Kevin Johnson
Back to Store
Lorican Combat Suits are the pinnacle of Artarian engineering, allowing a House Champion to have the utility and fighting prowess of many soldiers or workers. Each suit wearer is virtually a one man army, equipped with light but incredibly strong alloyed armour plating that is adapted from the same technology that is used in Remnant ship hull plating. It can absorb heat based weapons and even use it to recharge the suit's systems. The armour is quite capable of deflecting even heavy calibre ammunition, and is fully adapted to work in vacuum or underwater.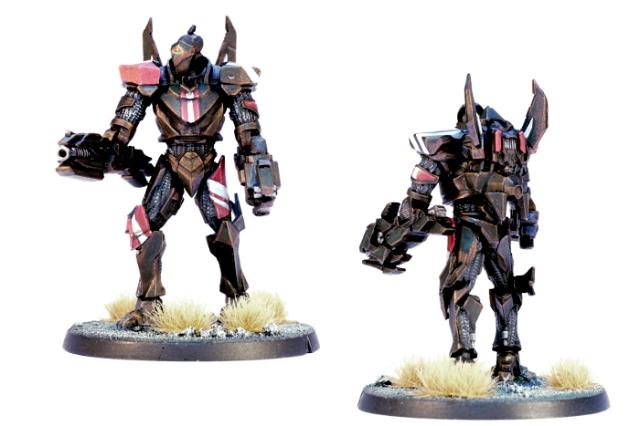 Each suit is assisted by sophisticated motion predicting micro-servo motors to give them unparalleled strength and mobility, moving with ease through dense terrain and being able to punch holes through conventional armour. Every suit also boasts a wealth of sensors including friend or foe recognition, communications frequencies, target acquisition and capability calculation, capable of identifying weak points on the target and providing suggestions as to what weapon to attack it with. All suits are slaved with targeting and intelligence information from the insertion ships in orbit, providing a strategic overview, co-ordination between strike teams and immunity to ambush.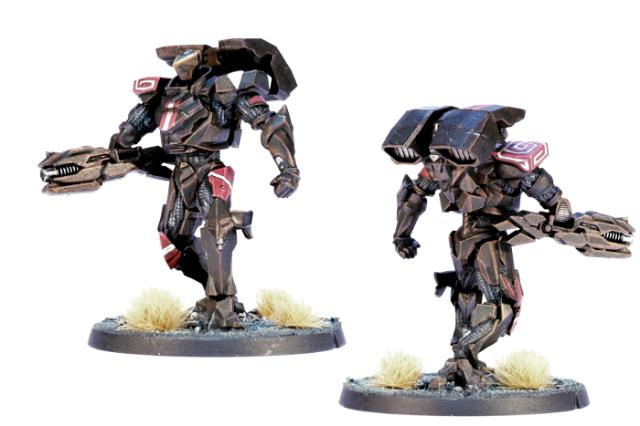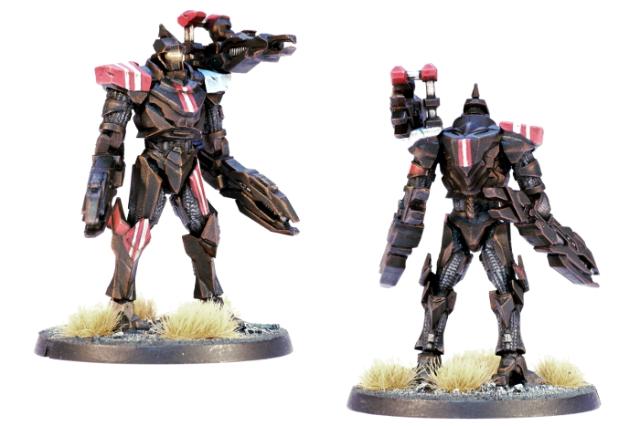 The suits are powered by a miniature tritium energy cell, and are good for several months without recharging. This powers all suit subsystems including medical diagnostic systems which will seal over wounds including resorting to removal of limbs if necessary, and supply painkillers, stimulants and medication as required. The armour will also recycle bodily waste and their occupants can survive for weeks without resupply, although the experience would not be particularly pleasant.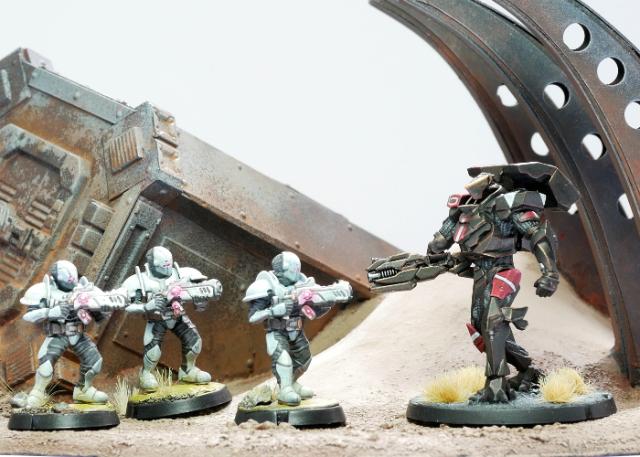 The standard 'Militus' class suit forms the core of most Artarian fire teams. They can be equipped with a range of different, high-powered weapon options and are also often fitted with protective field generators or jump packs for extra mobility.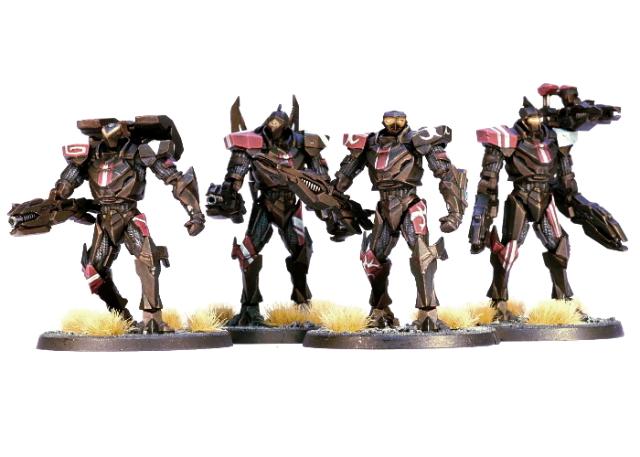 This kit contains a single Militus suit on one plastic sprue, along with a 46mm plastic base.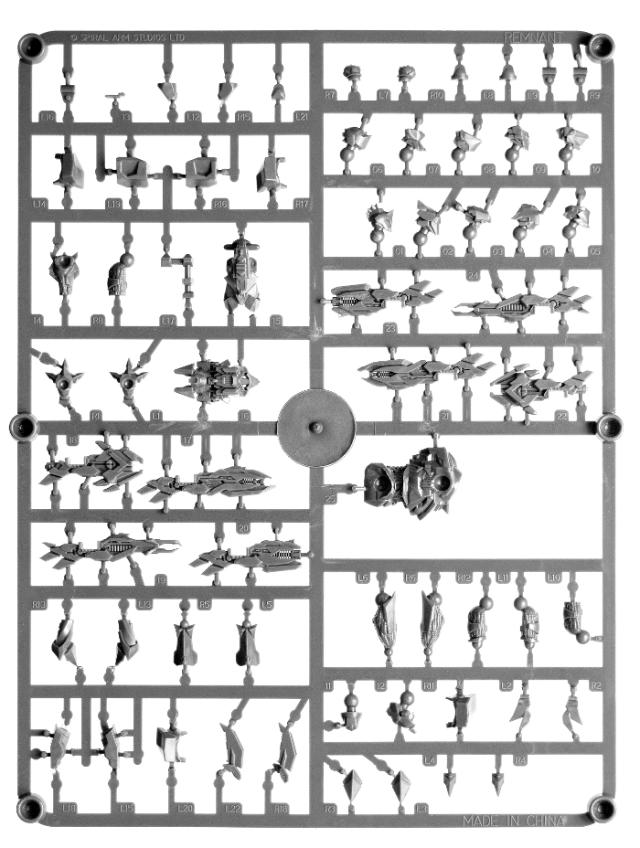 You can find assembly instructions for this model in PDF format
here
.
Militus Battlesuit
$15.00

Shipping Region/Currency:



- USD

Change:






RoW
Free shipping on orders over $150