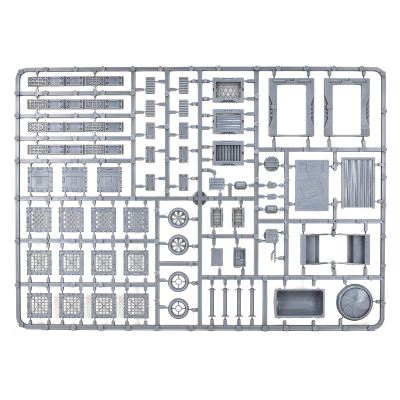 2x Terrain Sprue #2
$20.00
This product contains 2 Terrain Sprues - two of what you see in the image to the left. Each sprue is made up of 59 separate parts which you can attach to buildings or structures scratch-built from cardboard, foamcore, plasticard or to cardboard gift boxes, plastic containers or any interestingly shaped things you find to create a unique, 28mm science fiction battlefield.
Sculpted by Iain Wilson.
Back to Store
The Maelstrom's Edge terrain sprues consist of modular, high detail, plastic components which are designed to be clipped out and affixed to boxes, scratch-built structures or any junk you might have found that looks building shaped. You can find lots of ideas and tutorials in the hobby section of the website
here
.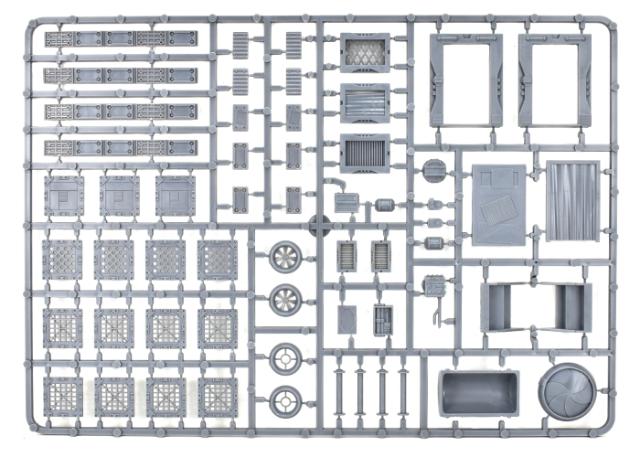 Sprue Front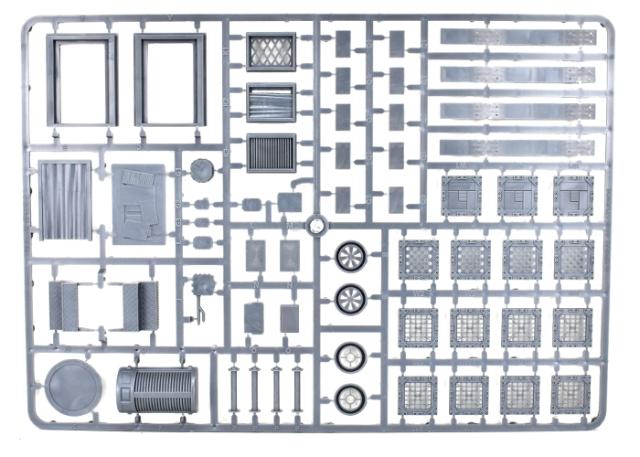 Sprue Back
Each sprue contains a range of terrain elements, including customisable doors, stairs, windows and parts for creating catwalks or low walls and barricades.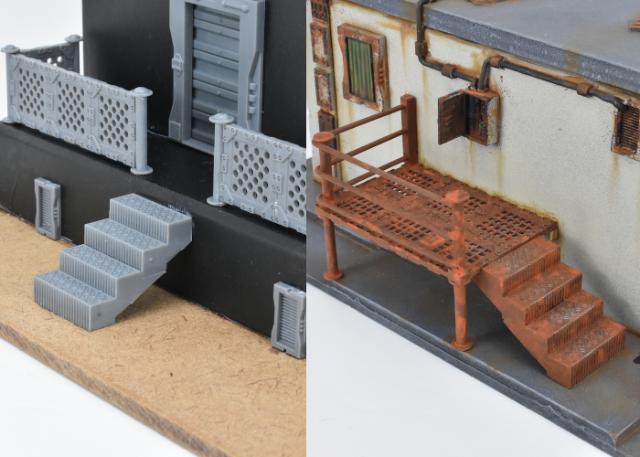 Round detail pieces for an exhaust fan or porthole can fit onto the end of the large pipe fitting from
terrain sprue #1
, or attach flush to walls or roofs.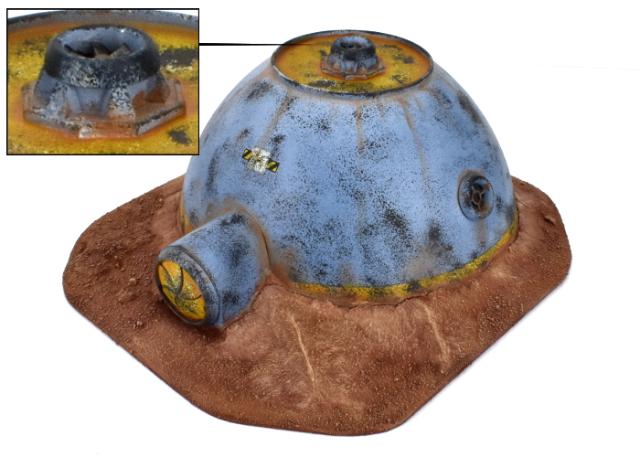 The sprue also includes customisable struts for reinforcing walls, and a host of smaller details like a computer terminal, small vents, a generator coil, a junction/control box, lights, an antenna, and parts to combine with our plastic
Broken Infantry
weapons to build an automated sentry turret!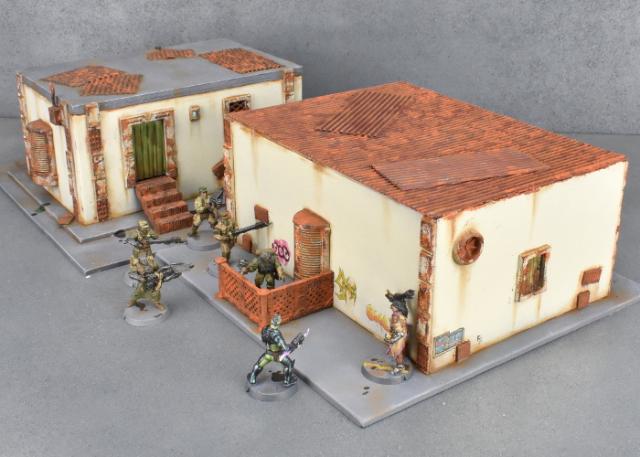 This pack includes two sprues
- 118 components in total!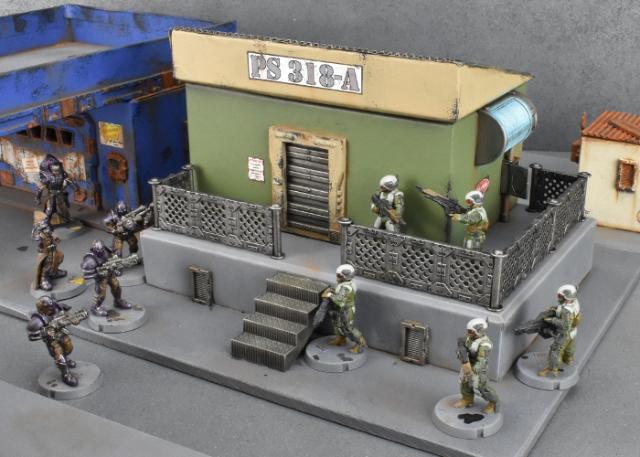 2x Terrain Sprue #2
$20.00

Shipping Region/Currency:



- USD

Change:






RoW
Free shipping on orders over $150