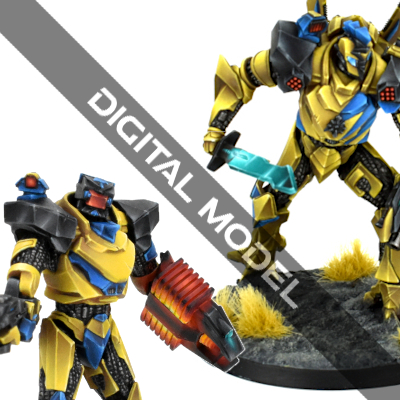 Remant Upgrade STL
$3.50
This digital model pack contains STL files of character parts for Remnant Militus suits (sold separately). Included are a Prime's Phase Sword, Holista Heat Exchange and two variant heads.
File includes both supported and unsupported versions. The heat exchange includes three supported versions with the upper elbow joint attached, for ease of assembly.
Please note that this is a digital file, not a physical product.
Back to Store
Primes are career warriors, leading their fire teams through engagements against enemy forces and in Remnant gladiatorial games alike.
Holistas serve in a support role, boosting the effectiveness of their fire teams by syphoning excess heat off their suits using their massive heat sinks.
Find out more about these specialist warriors in the Artarian Remnant section
here
, and download their rules from the section
here
.

Shipping Region/Currency:



- USD

Change:






RoW
Free shipping on orders over $150