Unit Cards
Maelstrom's Edge uses a card-based force building system, with a card for each different unit and for some special types of models that can be added to other units. You can see individual unit cards in the 'Force Lists' section of the website
here
, and you can also find printable compilations of the cards for each faction in PDF format below. Weapon profiles and additional information on each unit can be found in the faction summary booklets
available here
.
---
Mission & Objective Cards
The core Mission and Objective cards are supplied in the
Battle for Zycanthus starter set
. For those who don't have the box, or need replacements, you can find all of these cards, and faction-specific objective cards in printable PDF format below.
---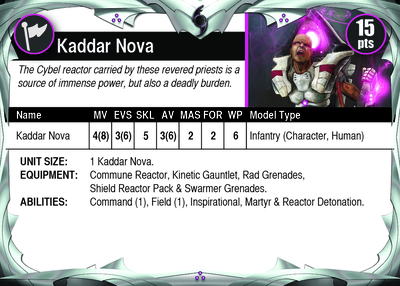 Legacy Cards
These are the original card versions included in the
Battle for Zycanthus box
. The original cards have been left here for reference, or for replacing lost or damaged cards if people want to keep using this version, we would recommend using the newer versions in the Force Lists section and PDFs above for the most up-to-date rules.
Battle For Zycanthus Unit Cards - Epirian Foundation & Karist Enclave - Zip file
---
Check out our
Sample Force Rosters
page if you'd like to see some example builds, and head on over to the
store
if you'd like to pick some models up today!
FREE - Maelstrom's Edge Digital Rulebook (PDF)
Battle Reports