Print and Play Summary Sheets
To help you play Maelstrom's Edge without having to refer to rules across dozens of pages, we've created the following print and play summary sheets:
Most importantly, here are PDF files combine all key weapon stats and special rules in one handy place for each faction:
Additionally,
this PDF
summarises the game's flow along with appropriate page references for the Maelstrom's Edge rulebook.
Simply download, print, and play to save having to page back and forth in your rulebook for minor game details! These files work great on your phone or ipad as well and can be read on any device which supports PDF files. We recommend ibooks or bookman on ipad.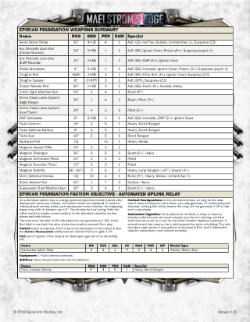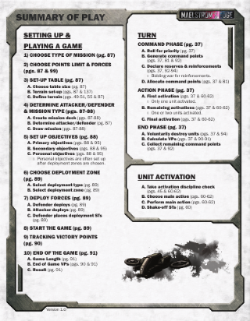 FREE - Maelstrom's Edge Digital Rulebook (PDF)
Battle Reports