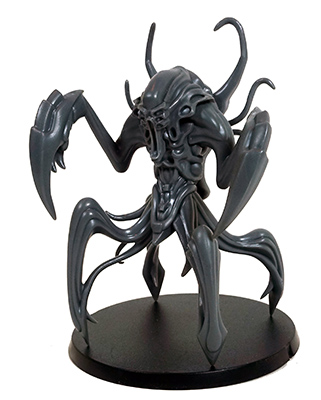 Mature Angel
$9.00
This product contains 1 Karist Mature Angel sprue, which allows you to build
one
Mature Angel model. A 54mm plastic base is included.
Back to Store
These alien monsters can shift their void-gel form as needed, confounding and terrifying their prey. The fully mature Angel is a truly terrifying creature to encounter in the flesh, and their otherworldly scream is a harbinger of nightmares across the Spiral Arm. Dwarfing even the tallest of humans, the Angel is a tapering mass of gelatinous membranes and bristled claws, smelling of sulphur and ozone. Angels normally live deep in space, feeding off interstellar hydrogen and cybel energy. Forced away from their natural habitats by the Maelstrom, Angels are usually ravenous with hunger and withdrawal by the time they encounter humanity, and will resort to consuming inefficient real matter in a desperate attempt to stay alive. The Karist Keepers take advantage of their discomfort, enslaving them with careful rations of cybel, and releasing them onto the battlefield to terrify the Enclave's enemies.
Each sprue includes two alternate arms for variant poses or for use as conversion components. The fluid nature of the parts allows them to be easily heated in boiling water and reshaped for even greater customisation.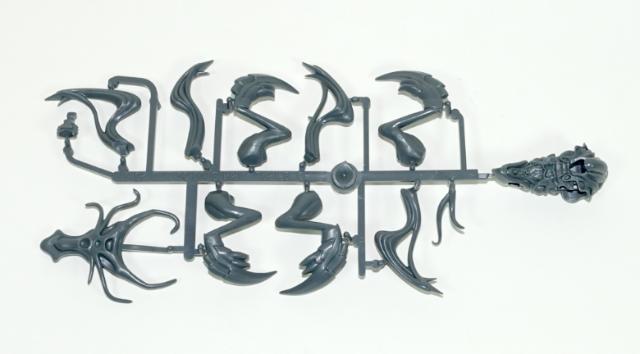 Shipping Region/Currency:



- USD

Change:






RoW
Free shipping on orders over $150