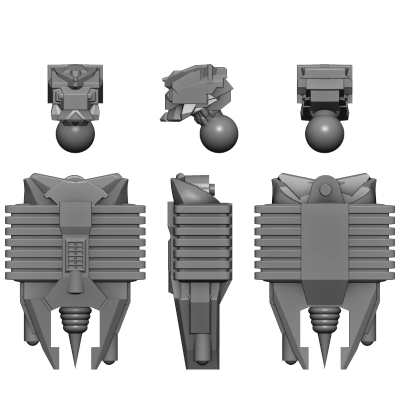 Militus Holista Parts
$4.50
This kit contains two resin components - a head and a Heat Exchange arm component - to upgrade a Remnant Militus to a Holista suit.
Sculpted by Iain Wilson & Kevin Johnson.
Back to Store
The unsung heroes of the Artarian Remnant, Holista Champions forgo personal glory in order to keep the rest of their fire team functioning at peak efficiency.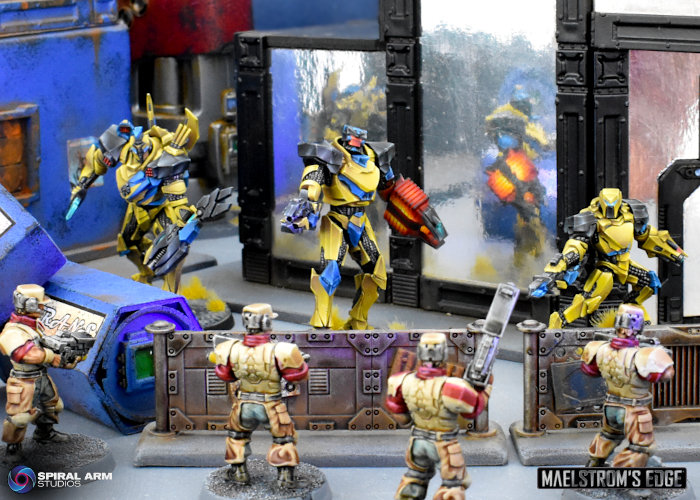 A Remnant Holista supports its Fire Team in action against Epirian forces.
While Lorican armor is a technological marvel, its primary weakness is that extended battlefield operation can cause it to overheat, damaging critical systems and injuring the pilot. This problem is exacerbated by many Champions' habit of pushing suit systems past safe operating limits to give themselves more of an edge in combat. To counter this issue, the Holista variant armor swaps out one of the Militus weapon mounts for a Heat Exchange device that can siphon excess heat from nearby suits.
The studio model, painted by Todd McNeal from Toad Painting
The Holista Parts pack includes a new head variant and the Holista Heat Exchange. These high quality resin components are designed to fit the plastic
Militus Battlesuit
kit, sold separately.
Militus Holista Parts
$4.50

Shipping Region/Currency:



- USD

Change:






RoW
Free shipping on orders over $150