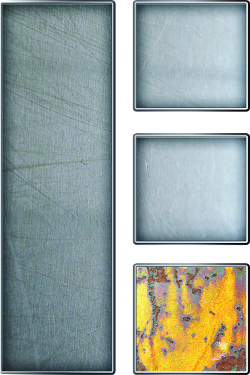 Epirian Contractor Suppression Team
---
Contractor Suppression Teams serve are commonly deployed to quell riots or perform breaching operations. Equipped with shock weapons and maglock rifles or pistols, Suppression Teams fight up close and personal.
Subjugator Bots often accompany Suppression Teams to lend some extra short-range firepower. A variant of the Scarecrow, Subjugators are equipped with dual clingfire sprayers.
---
Official Colour Scheme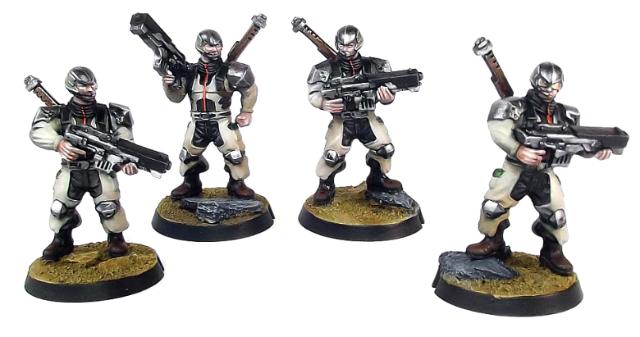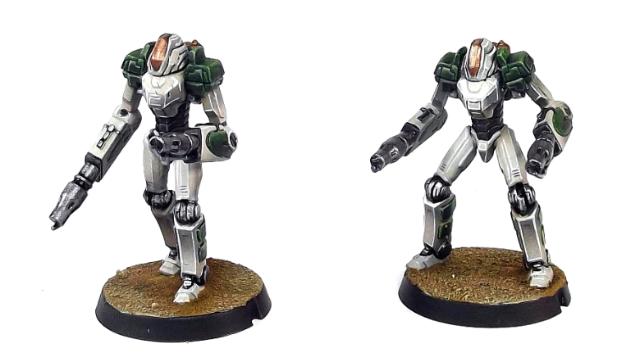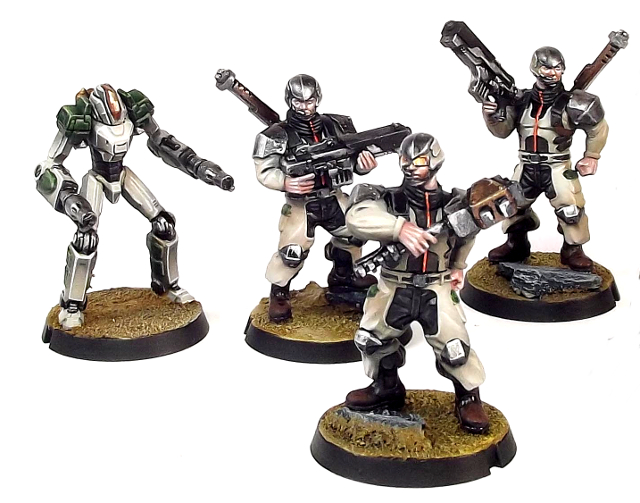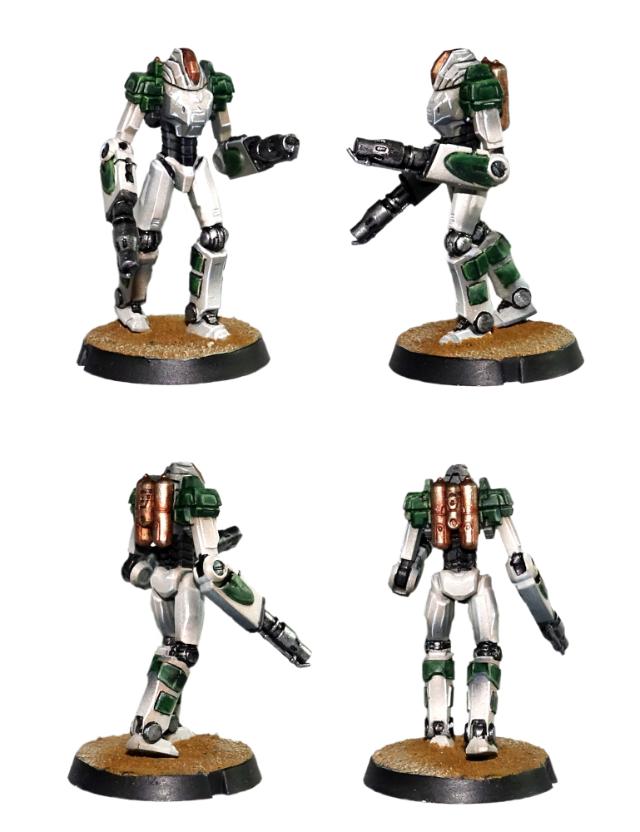 Contractor Suppression Team Articles




Useful Links


Epirian Contractor Suppression Team Assembly Guide

Epirian Scarecrow Assembly Guide

Contractor Suppression Team Rules Card

Epirian Contractors in the online store

Faction Expansion Sprue in the online store

Epirian Scarecrows in the online store

Return to the Epirian Foundation section.