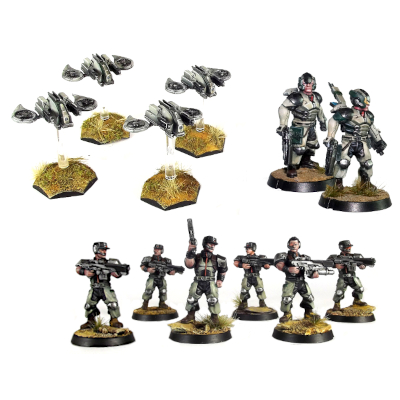 Epirian Starter Bundle
$34.00
Get yourself started in Maelstrom's Edge with this bundle including three Epirian units, dice, tokens and other useful components.
Back to Store
This bundle includes the following plastic Epirian models:
2 x Bot Handlers, which can be assembled as a Journeyman and Apprentice.
4 x Drones, which can be built as Fireflies, or Spiders to accompany the Apprentice Bot Handler.
6 x Contractors.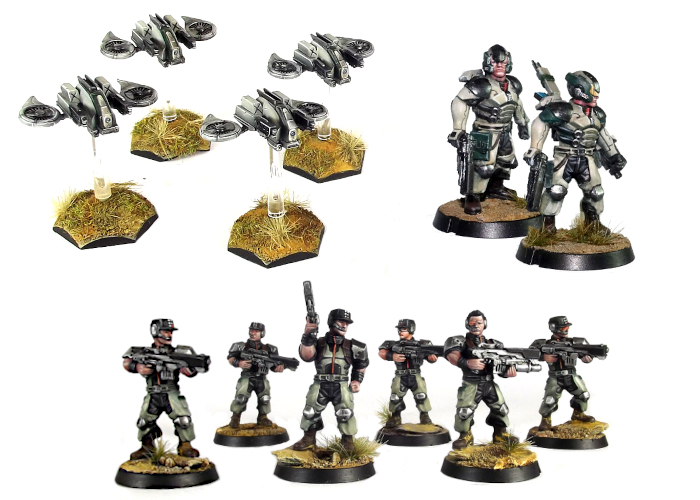 Also included are dice and three sheets of cardboard tokens, area of effect templates and suppression markers, Faction objective markers for the Epirian and Karist factions, and two Victory Point trackers.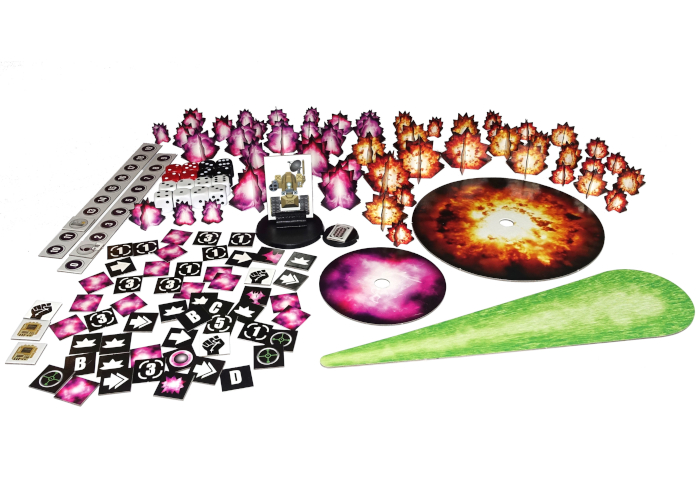 Useful Links
Model Assembly Guides
Download the free Maelstrom's Edge rulebook PDF
Download printable Unit, Mission and Objective cards
Epirian Starter Bundle
$34.00

Shipping Region/Currency:



- USD

Change:






RoW
Free shipping on orders over $150